The Gondola Maker
By Laura Morelli
Review
The Gondola Maker is a wonderful piece of historical fiction about Luca Vianello, who is, as you probably guessed, a gondola maker, or actually, he's the son of a gondola maker. I guess he doesn't get to be considered a gondola maker himself until his father is dead.
Although it is historical fiction, The Gondola Maker had a very literary fiction feel to it, starting at a slow burn and focusing on a character and his motivations throughout the book. The ending was a little unexpected for me. About halfway through the book I thought I knew how it would end. I appreciated the surprise at the end.
Morelli's Ph.D. in art history really shows through in her rich descriptions of the art, architecture and gondolas of Venice that transported me into each scene.
Recommendations
Without focusing on the topic, I've read a number of great books about Venice. I recommend checking out these great books in addition to picking up The Gondola Maker: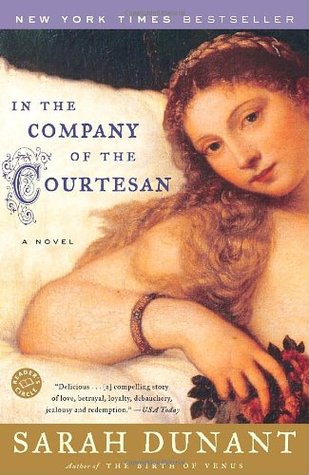 In the Company of the Courtesan by Sarah Dunant
Dunant's historical fiction follows a courtesan escaping Rome during the sacking to take up residence and rebuild her life in Venice. The tie in to Venice around the same time as The Gondola Maker makes this an ideal book to read if you liked this one, Rome or historical fiction.
People of the Book by Geraldine Brooks
Venice (again around the same time as The Gondola Maker) plays a part during a small section of the book, but the Venetian setting and story are unmistakable.
The City of Falling Angels by John Berendt
John Berendt, who also wrote the successful Midnight in the Garden of Evil, brought his brand of extremely longform journalism to Venice with this amazing book. Following a modern day scandal, Berendt talks about the current city's struggles and its history that led to where it is today.
Rating
Writing 4 out of 5 stars

Morelli's descriptive sentences were rich and beautiful.
Character Development 4 out of 5 stars

Luca, the main character, is very developed. His actions throughout the book all make sense based on the traits and characteristics we learn about.
Storytelling 4 out of 5 stars

Morelli's story is entertaining and well told.
Total 4 out of 5 stars 
Have you read The Gondola Maker or another book (fiction or nonfiction) feature the city of Venice? What did you think?
I read and reviewed this book as part of an iRead Book Tour.
My only compensation was a free ebook.
All thoughts and opinions are my own.